Tom Schnabel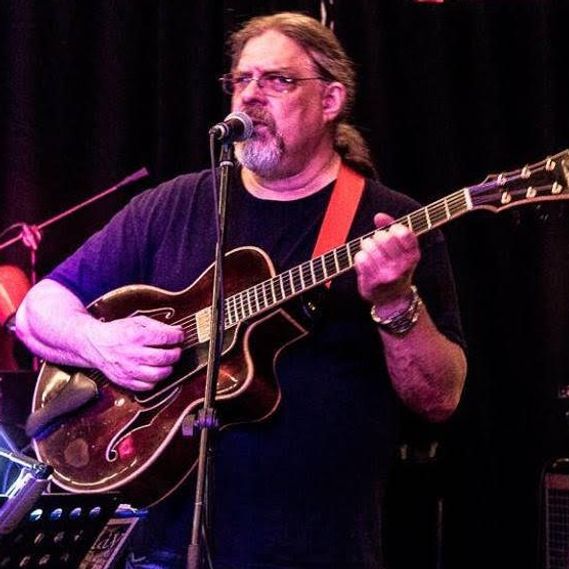 Tom's a big man; Football lineman & heavy weight wrestler in high school. His passion for playing guitar flourished while earning a degree at Philadelphia's University of the Arts. His band played on rooftops & student gatherings. Of his fine collection of 15 guitars, a red Eastman is his favorite. It accommodates his large hands. Frank DiBussolo, master jazz guitarist & Tom's mentor, laughs " I didn't think I could teach someone to play jazz riffs with fingers the size of sausages." Not only did Tom exceed Frank's expectations, he continues to do so with the development of his musical skills & composing of original music. Tom has an innate ability to create art through his lyrics, melodies & arrangements. His vivid imagination paints a picture of the world through his wanderlust eyes.
As a duo partner, he follows every whim of Brenda's improvisational trail & harmonizes with his rich-toned baritone voice. As the leader of the band, Tom plans events to the T & communicates well with hosts. Tom supplies the sound equipment and has a sharp ear for sound engineering.
Apart from music, Tom owns & manages Schnabel's Woods, a cabin resort community. Many of the cabin owners are accomplished musicians who have graciously helped to shape the band; Michael Moore (bassist of Dave Brubeck's band), Scott Lee (bassist), Tom Chang (jazz guitarist). Jim Klein (musician, sound engineer) also broadened the band's horizon with recording sessions at Drexel University Studios. Cabin owners often venture out of the woods to enjoy a Waterfront Blue performance at local venues.